experience a magical b&b retreat in the beautiful rolling foothills of alberta
welcome to our bed and breakfast located near calgary, AB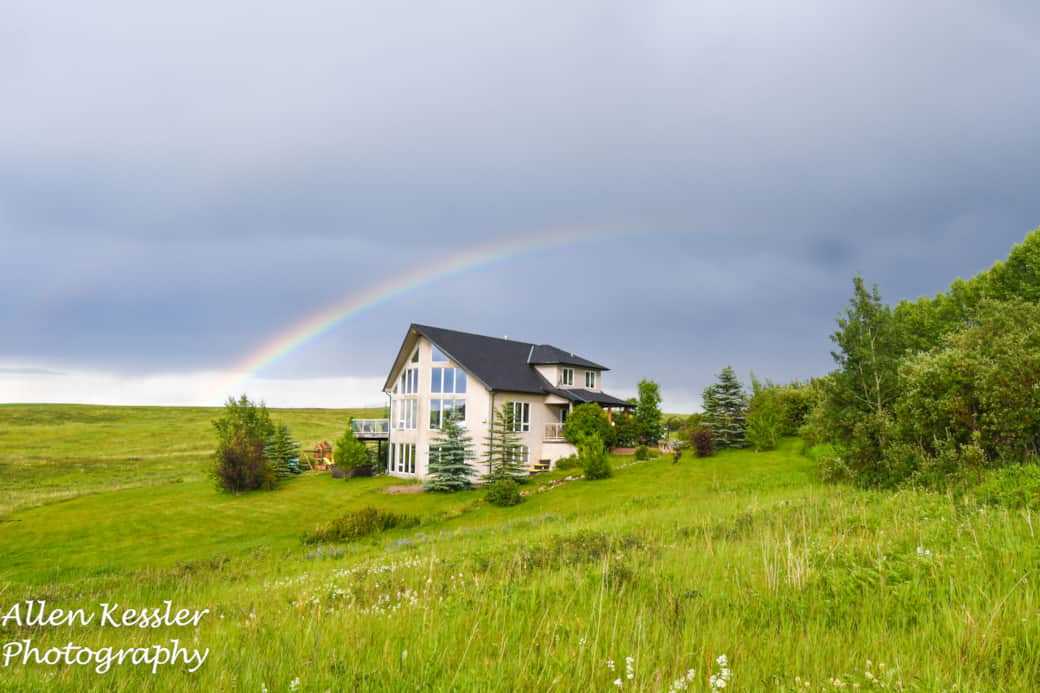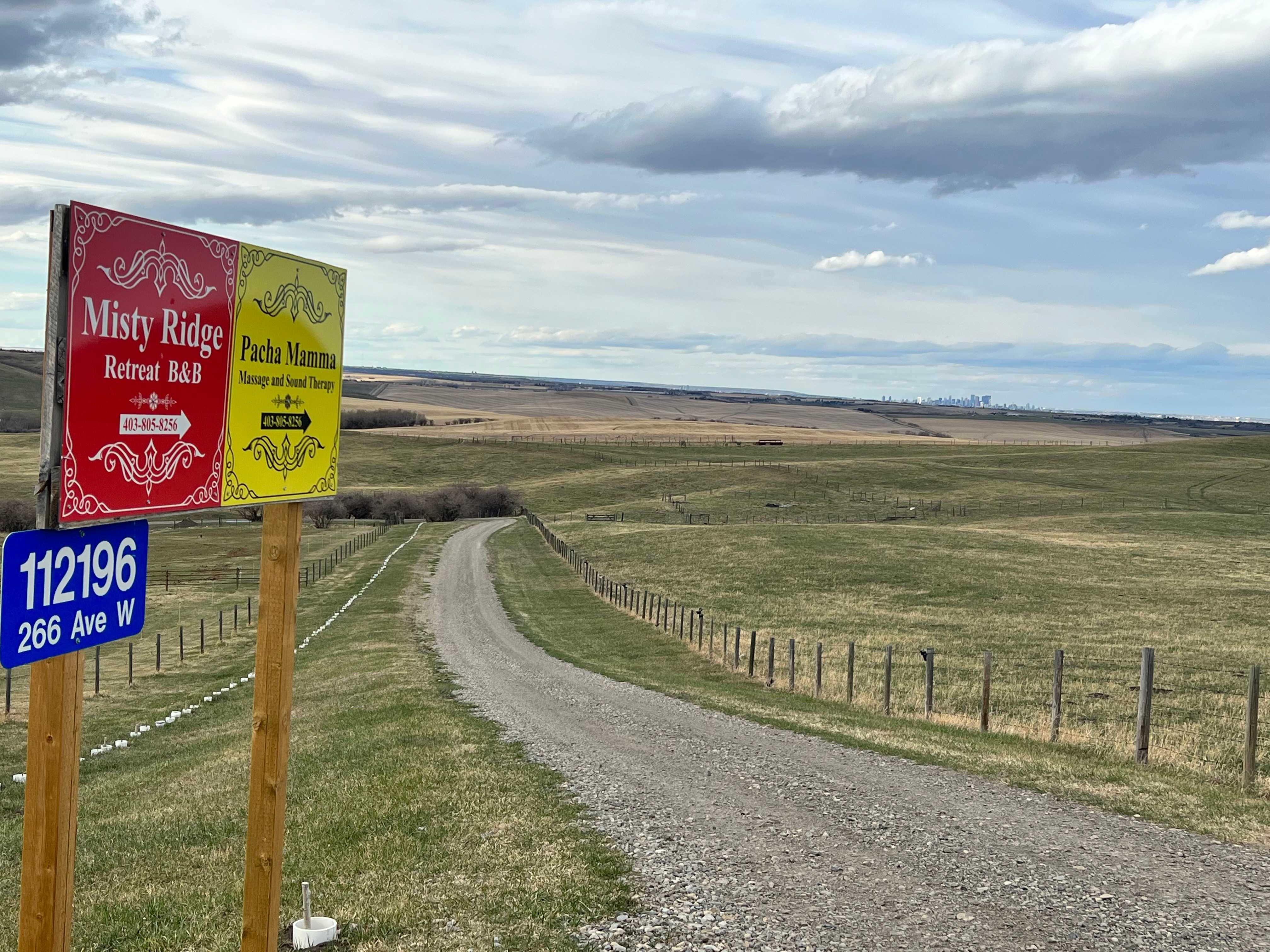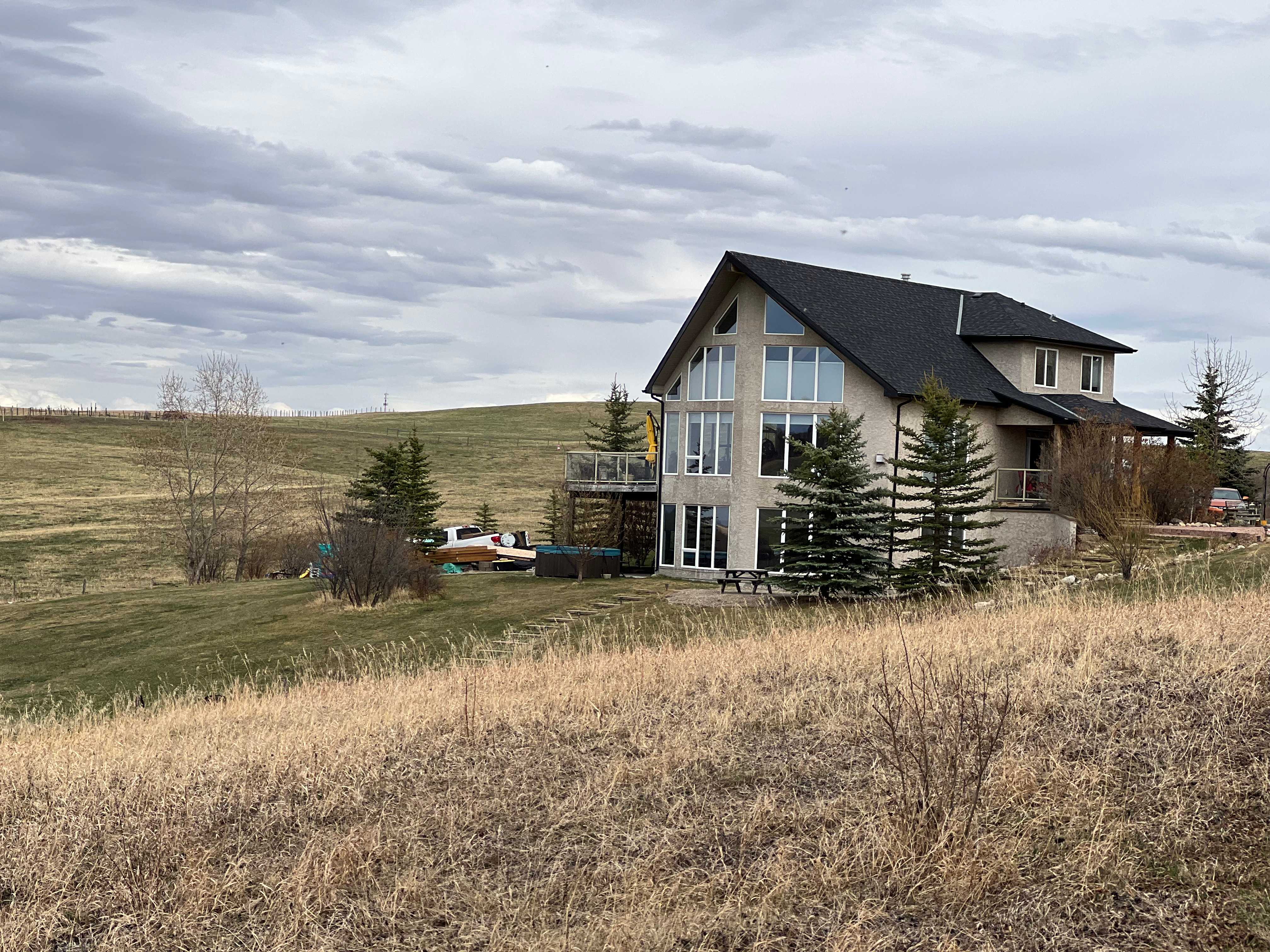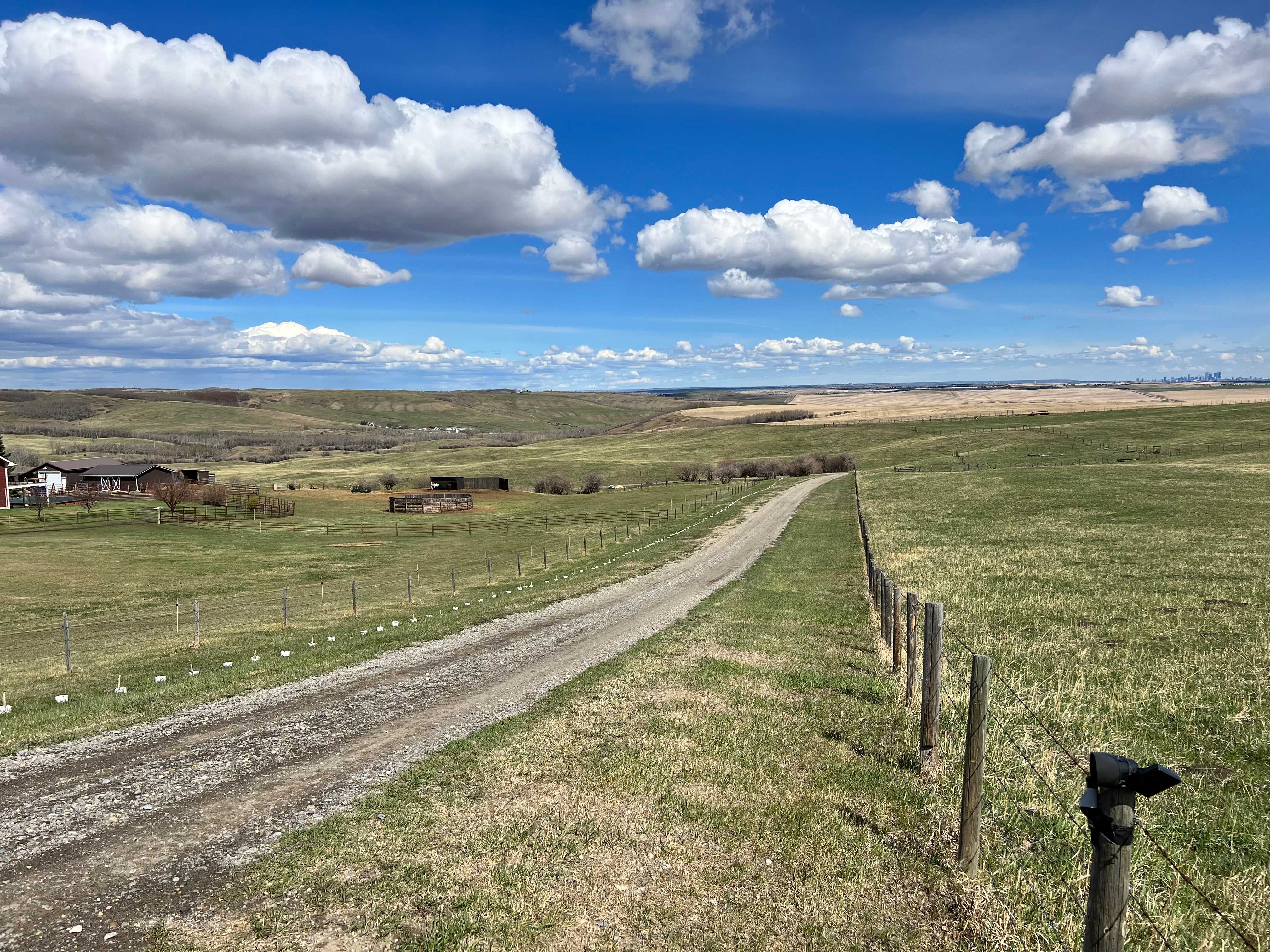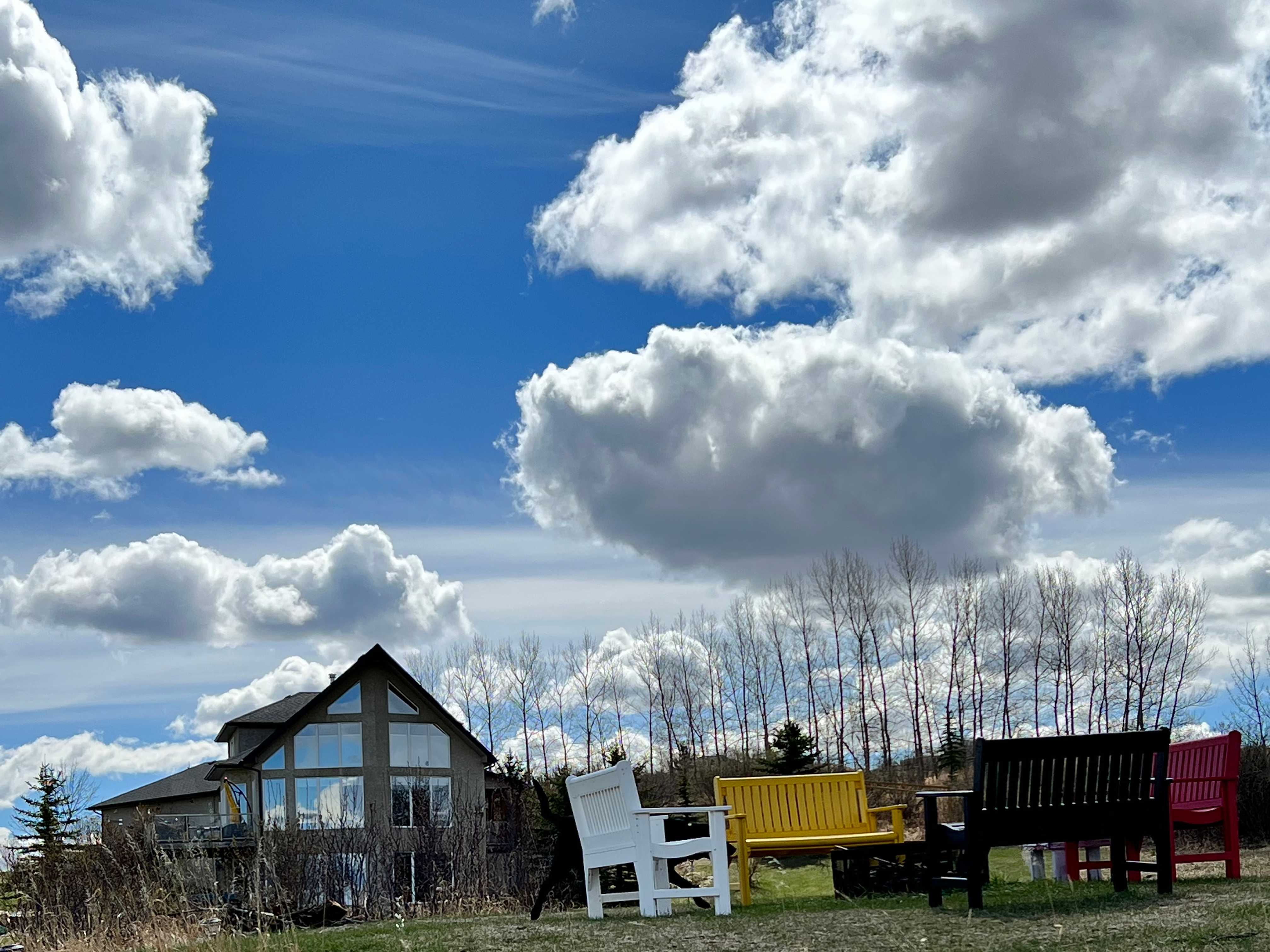 Welcome to your home away from home bed and breakfast located near Calgary, in the rolling foothills of Alberta. This unique 6.5 acre b&b retreat is just minutes from Spruce Meadows and only 40 minutes from downtown Calgary. Misty Ridge Retreat B&B Calgary offers panoramic views of the city skyline on one side, and majestic views of the rolling foothills on the other side, abundant wildlife and most importantly, the opportunity to relax, reconnect with nature and to "get away from it all". Business or pleasure, the four cozy rooms of our Calgary b&b offer a king size bed that will separate into two twin beds, free highspeed wifi, free parking, and shared bathrooms.
Start your day sipping homebrewed coffee or end a perfect day of touring the area on the deck watching birds, eagles, elk, deer, moose, or even a wolf or two stroll by. Our Calgary bed and breakfast is centrally located to many small towns such as Okotokes, Bragg Creek, Turner Valley, Black Diamond, and more that offer a unique shopping experience. Our bed and breakfast is located in the rolling foothills just southwest of Calgary, so you can easily pop into the city for larger shopping centres.

location
Located in Calgary's rolling Foothills at 112196 226 Ave W, AB.
get directions
rates
We offer 4 unique rooms at $140 per night (for 2 nights or more), or $190 for just 1 night.
availability

contact
Call us directly at (403) 805-8256, or email us using our contact form.
get in touch
experience the wildlife of the rolling foothills
Start or end your perfect day on our 6.5 acres of land to the view of abudant wildlife including elk, deer, birds, wolves and more!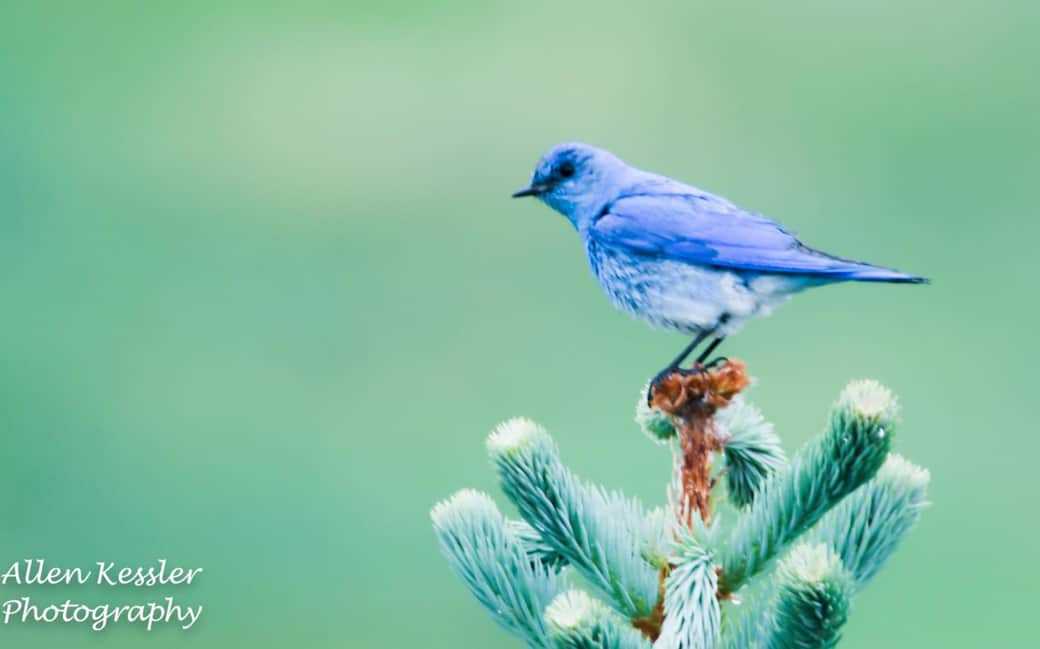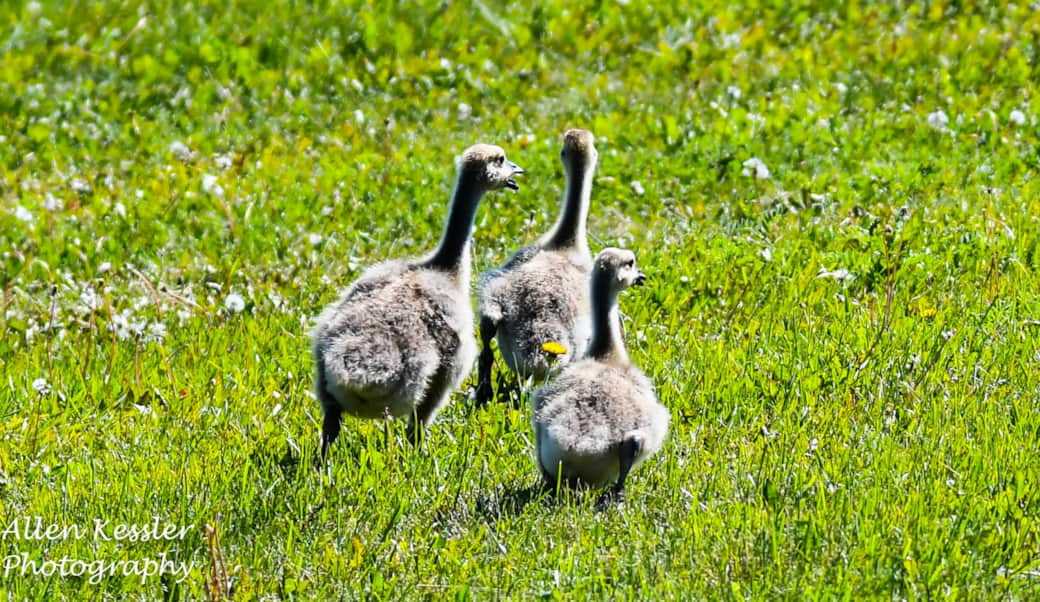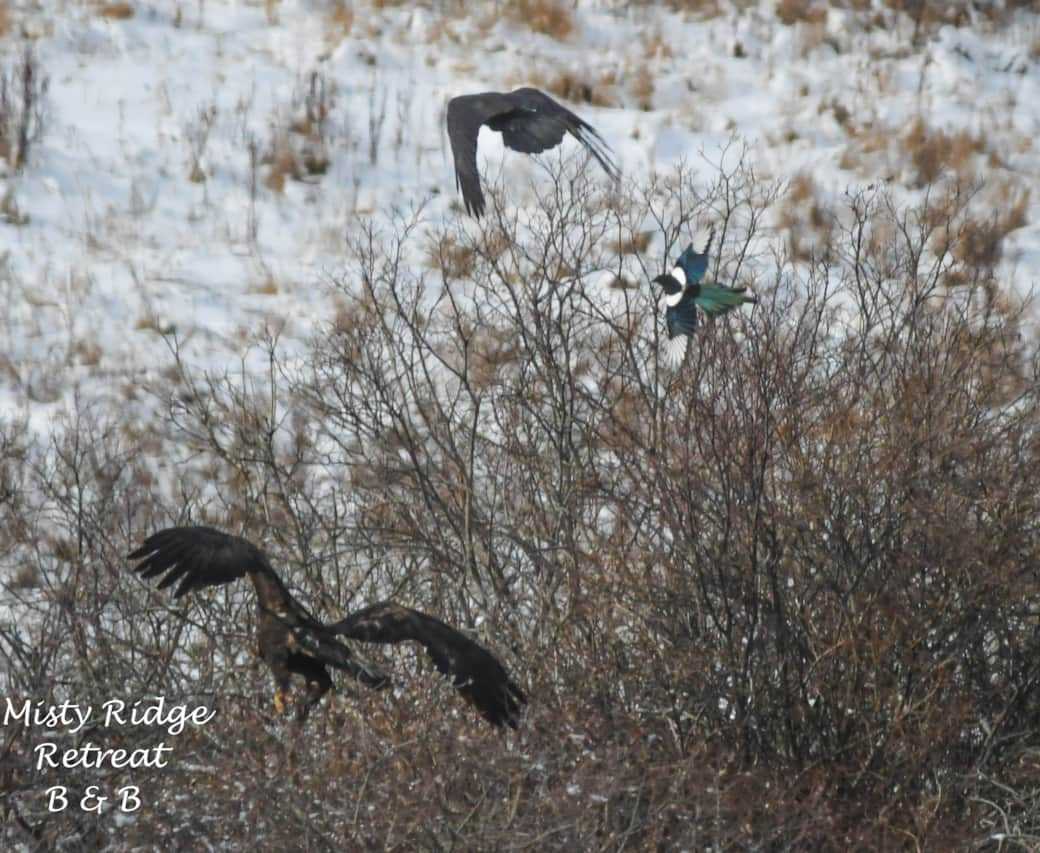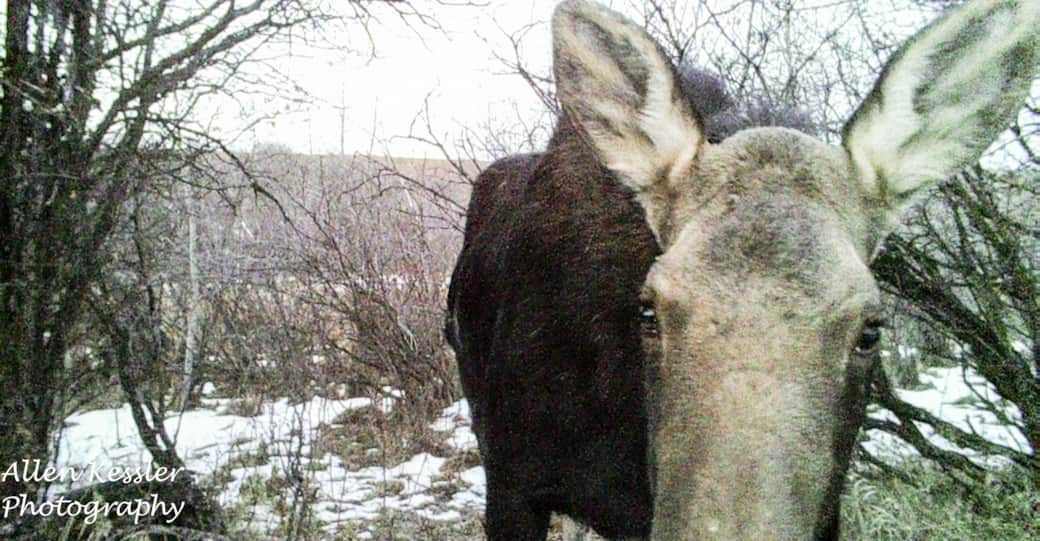 * Photos were taken in the backyard of Misty Ridge Retreat
5 star foothills bed and breakfast - the ultimate calgary, alberta retreat
"I went for a retreat/workshop led by Allen & Kathryn Kessler, the hosts and owners of Misty Ridge Retreat B&B. Misty Ridge is located in the rolling foothills a bit southwest of Calgary and is a fantastic place to connect with nature. The bedrooms are sizeable (bigger than some hotel/motel rooms I've stayed in!) and have very comfortable beds which are adjustable by remote control. The dining room features large windows that offer a view of the foothills and wildlife. It's a fantastic place to relax."
Read more Google reviews →
Tom Christiansen
April 2022
"I travel to Calgary on business regularily and I used to stay in a downtown hotel until I got an invite to stay at the Misty Ridge B&B. Now I book all my stays at Misty Ridge when I am in town. Allen and Kathryn who own the B&B are great hosts and make you feel very welcome. The B&B has all of the comforts of home plus an incredible view of the foot hills and the local wildlife. My company is also happy with this arrangement as this option is less expensive compared to downtown hotels."
Read more Google reviews →
"Misty Ridge is an absolute paradise! Nestled in the rolling foothills, it has all the qualities of being in the country, and only a short drive from Calgary. Al and Kathryn are the most amazing and accommodating hosts, who went above and beyond to ensure our stay was nothing short of perfect! The stunning views, modern rooms, star-gazing from the hot tub, and the best ginger snaps on earth, were only a few of the many highlights of our stay, we even saw some elk crossing through the property!"
Read more Google reviews →
retreat, relax, reconnect
Come relax at the Misty Ridge Calgary B&B Retreat, connect to nature and rediscover your inner peace. Enjoy day trips to the Calgary Stampede, Spruce Meadows, Kananaskis Country, Banff National Park, and many more nearby attractions. Our amenities in each room of our Calgary B&B will help you to relax even more on a Dreameasy adjustable bed that can easily separate into two twin beds and adjust to improve your sleeping comfort. Each room comes with free wifi, free parking and a freshly made to order breakfast.
on-site massage therapy
After a perfect day of sight seeing and touring or of business meetings, book in for a massage and sound therapy session. Misty Ridge Retreat B&B Calgary has on its property Pacha Mamma Massage & Sound Therapy. This unique combination of a therapeutic relaxation and sound therapy improves sleep and immunity, reduces stress both physically and emotionally and decreases pain so you can experience a true Alberta retreat at our beautiful bed and breakfast nestled in the rolling foothills of Alberta and located just minutes outside the city of Calgary.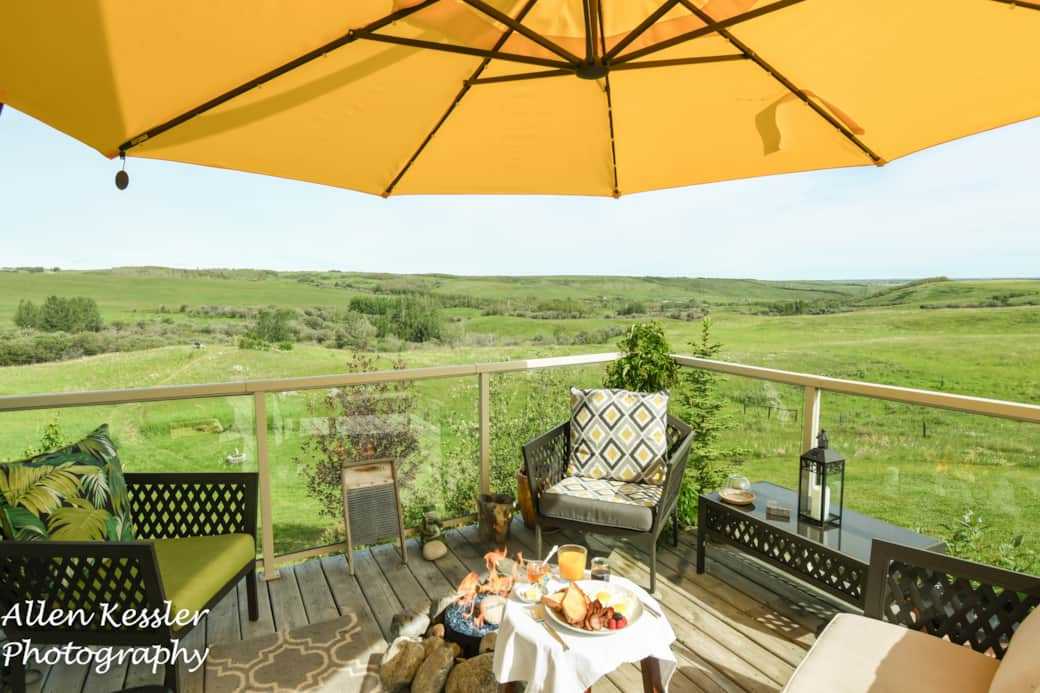 a truly unique breakfast experience
Enjoy a well-prepared and fullfilling 2-course gourmet breakfast from the comfort of your bed, or with the view of the wide open foothills and abundant wildlife.
"Allen and Kathryn bring a very special energy to the property, and also make the best breakfasts ever"
~ Luke Rosewood
massage & sound therapy
After a perfect day of sightseeing and touring the foothills and nearby cities and shopping areas, book in for a massage and sound therapy sessions with our onsight massage and sound therapy clinic (Pacha Mamma Massage)!
"Wow! What a rare find. Not too far south of Spruce Meadows. Like a mini spa and resort with massages on site."
~ John Watson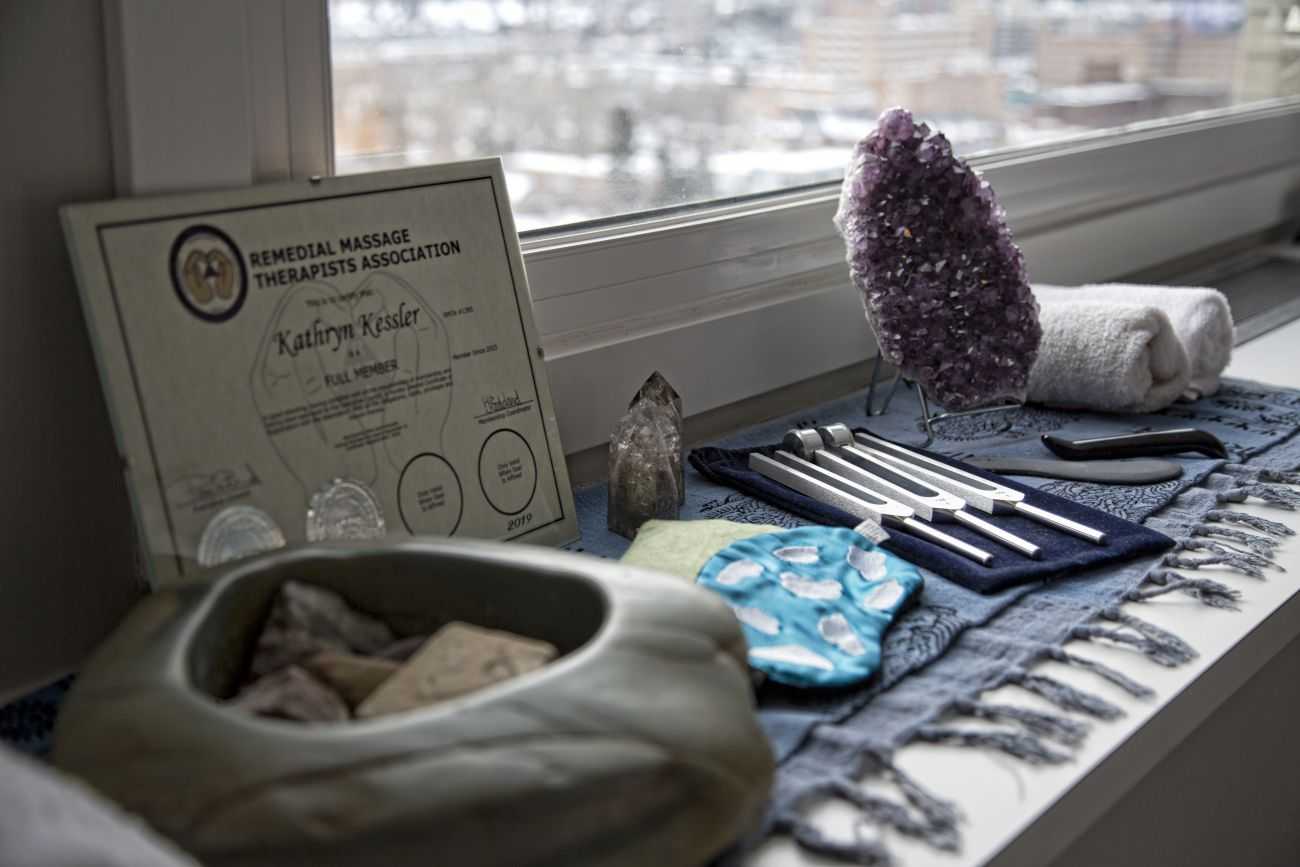 hot tub stargazing
Close out your evening by enjoying a soak in the hot tub while admiring the impressive viewings of the dark night sky where you'll see constellations and northern lights!
"I love the fact that there is a hot meal waiting at the end of a busy day and I can close out the evening by enjoying a soak in the hot tub and admiring the view"
~ Rob Henshaw
small town shopping
We are centrally located to many small towns that offer a unique shopping experience, or you can pop into the city for larger shopping centres.
"An exceptional place to stay if looking for peace and quiet. Alternatively, you are only 15 minutes from Calgary or Okotoks if you are looking for a little more excitement."
~ Robin Spiers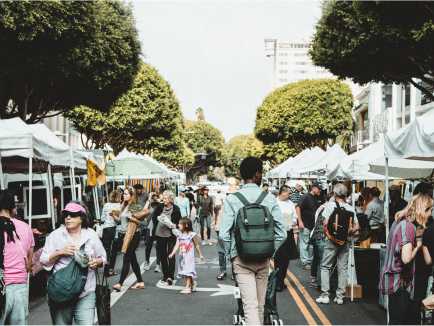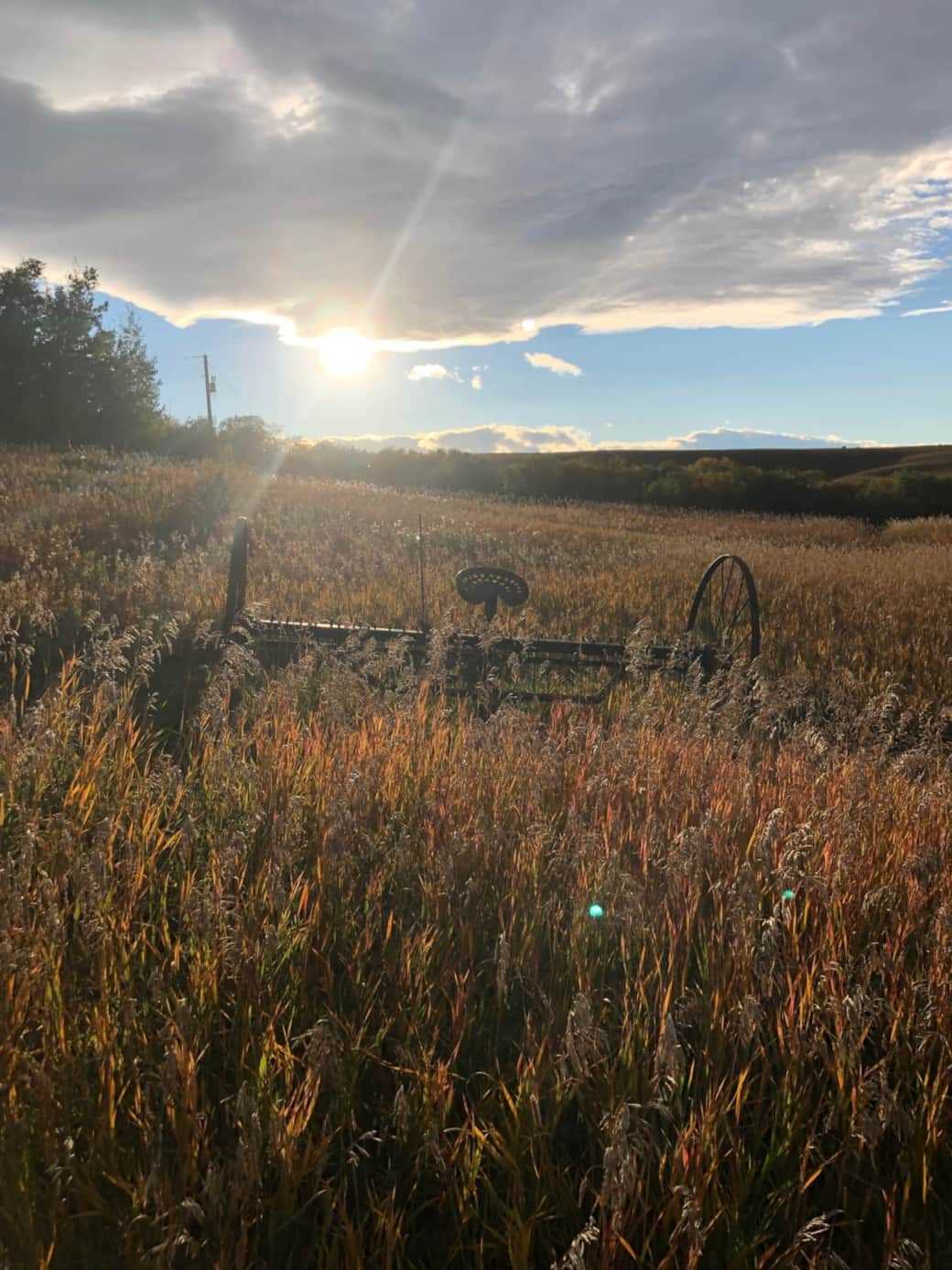 6.5 acres of stunning scenery & walking trails
Relax with nature and rediscover your inner peace by enjoying the stunning scenery of the wide open foothils anywhere on our 6.5 acres of land and immerse yourself in nature on our 3.5 km of walking trails.
"Fantastic people! Fantastic hosts! Amazing views with top notch accommodations. I would recommend."
~ Brad Dubeau
B&B Features
As our guests can agree, Misty Ridge Retreat Calgary bed and breakfast is designed for you to retreat from the hustle and bustle of your everyday life while immersed in the beautiful rolling foothills of Alberta. This unique six and half acre property offers 3 kilometres of walking trails in the summer months, and snow shoeing or cross country skiing trails for the winter months. Our spiritual retreat Alberta property is within the "dark sky" region where you can enjoy impressive viewings of constellations, satellites, Space Stations and on occasion, the Northern Lights. During the 10 day Calgary Stampede celebrations you will enjoy unobstructed views of the nightly firework display.
→ 3.5 km of walking trails
Veer off on your own into the beautiful rolling foothills for a quiet and relaxing walk in nature.
→ enchanted forest
Connect with nature and revitalize your spirit among the enchanted forest.
→ pool of rememberence
Disconnect from the outside world while cooling off and quietly reflecting on your thoughts.
→ 15 outdoor firepits
Looking for a social or quiet campfire experience at nightfall? Enjoy one of our many outdoor firepits.
→ garden igloos
A unique way to peacefully immerse yourself among the wildlife.
→ massage therapy
Enjoy our on-site massage and sound therapy with Pacha Mamma Massage!
→ dark sky country
Away from the light pollution, enjoy a stunning view of the milky way galaxy.
→ heated floors
Joining us in the winter months? Stay warm and cozy with our heated flooring systems!
fresh breakfast included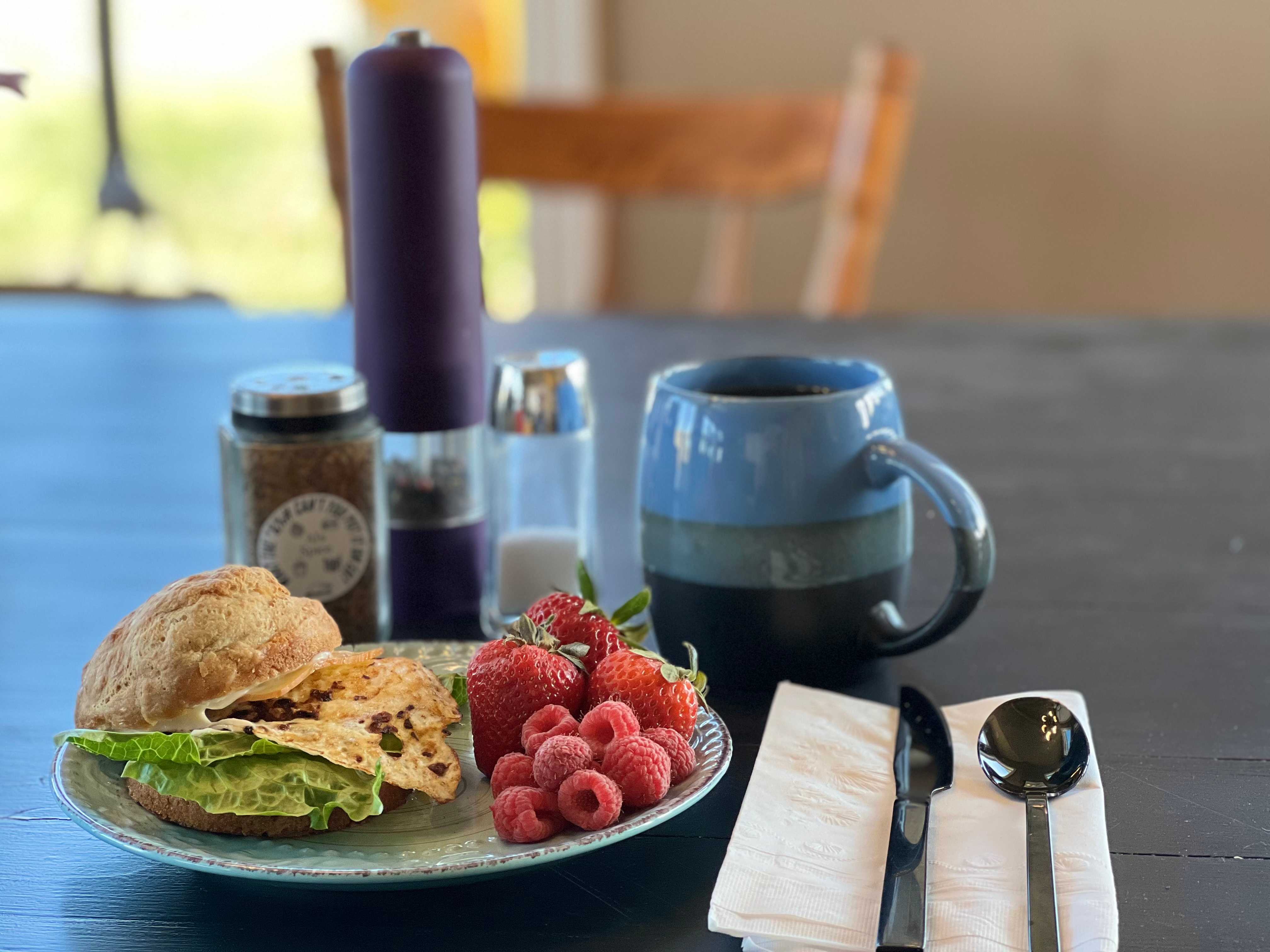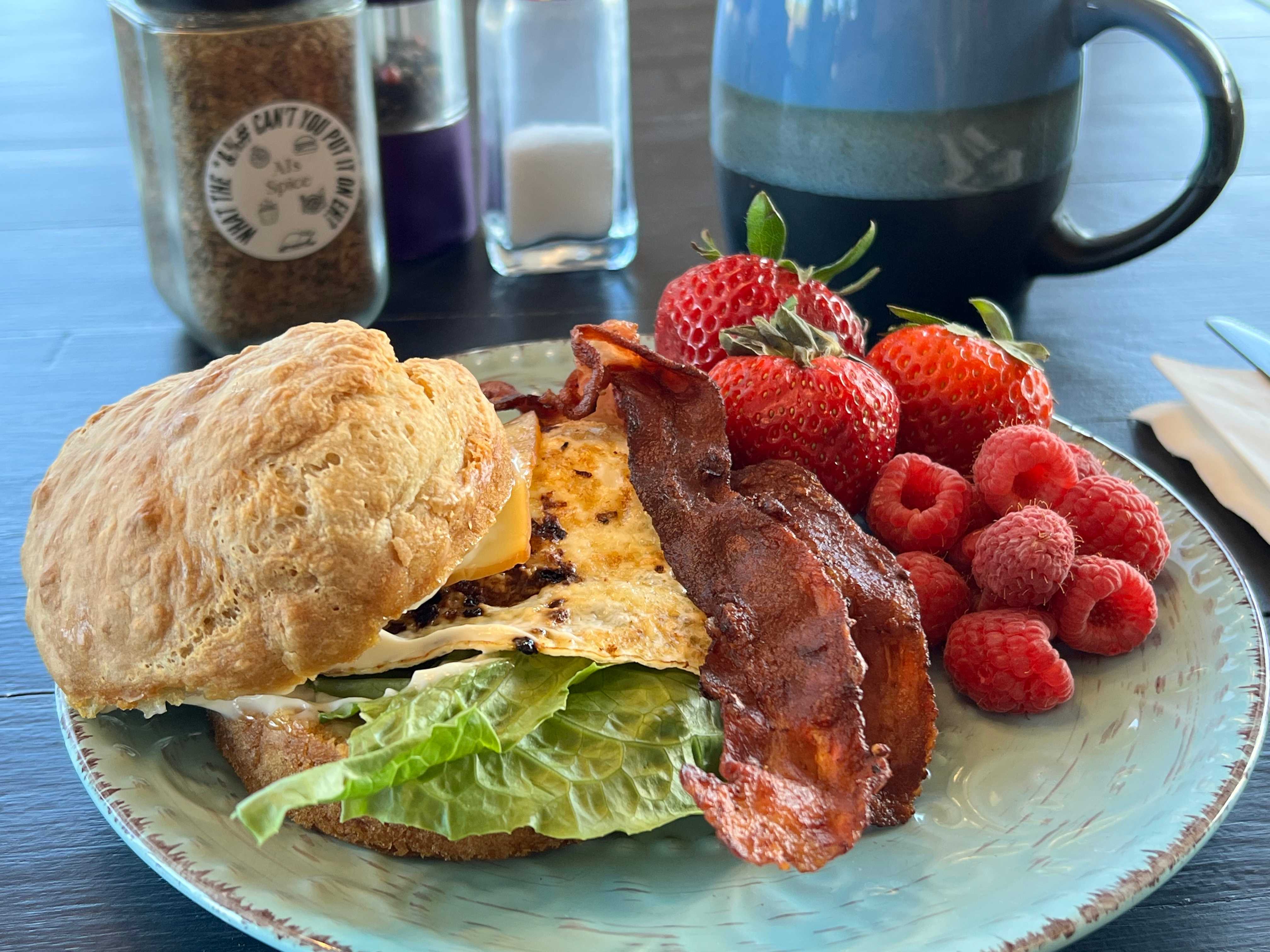 "Breakfast truly felt like it was cooked with love, and Al's spice mix was next level (thanks for the jar to take home with us!). You will not regret a stay here - my only regret was not staying longer. I will be back."
Read more Google reviews →
Rachel McLachlan
June 2019
"Amazing home, scrumptious breakfasts, cozy spa like beds making it hard for us to leave at the end of our stay. With all this peace around your paradise it's very hard to return back to city life."
Read more Google reviews →
what's around?
Enjoy day trips to local attractions. The Misty Ridge Retreat Bed & Breakfast is centrally located to many nearby attractions. Below are only a few!
Click on the location to view their website! Click on the drive distance to view directions!
more things to do
You won't run out of things to do on our 6.5 acres of land here in the rolling foothills! There are plenty of great nearby spots to get in some bird watching, or you can even stay out late at night in our garden igloos to watch the passing by nature at night!
view full gallery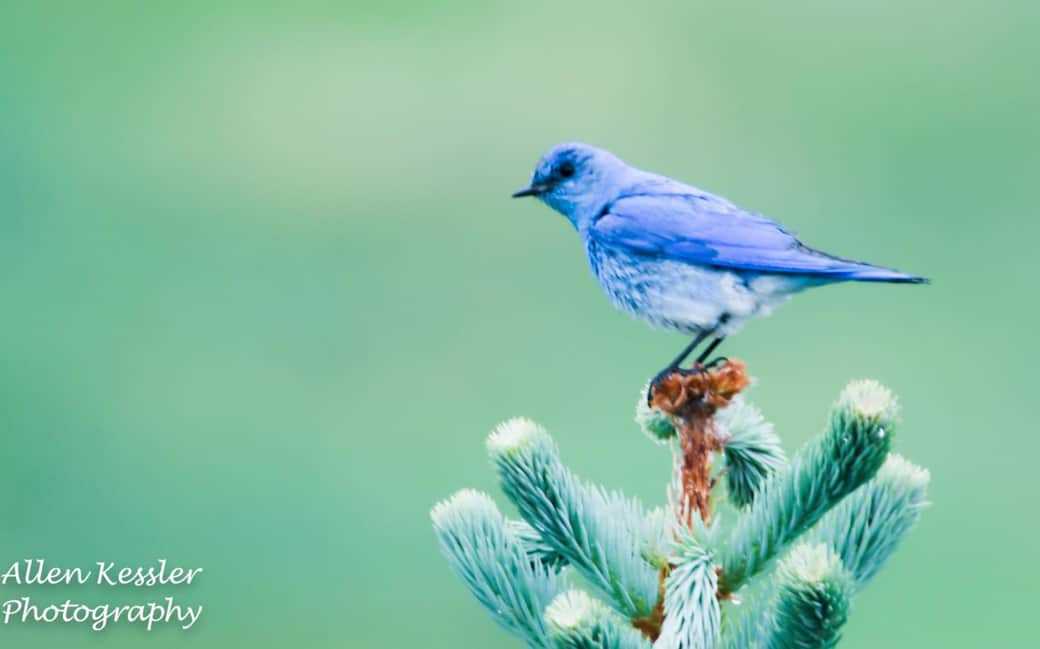 bird watching
Whether you're sitting on the deck, walking through the nearby trails, or relaxing in bed, you will be able to watch many different species of birds!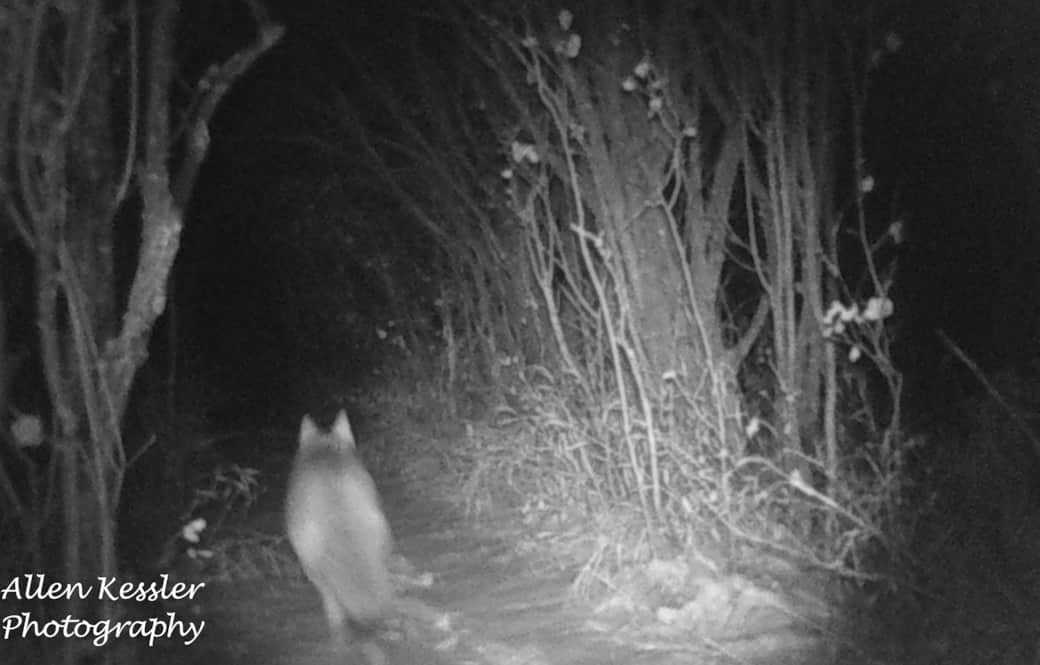 immerse yourself in nature at night
We have built garden igloos for your pleasure! Peacefully immerse yourself in nature at night at you'll see wolves, coyotes, owls, and more!
rooms & suites
We offer cozy spa-like beds and bathrooms that you won't want to leave! Our amentities in each room will help you relax even more, especially on your Dreameasy adjustable bed for maximum comfort that will put you into a deep sleep.
room inclusives
Each room fits 2 guests
1 bathroom per room
1 king bed per room
room amentities
Internet & Office
Satellite TV
Hair Dryer & Towel-set
get your questions answered
What are your Covid-19 protocols?
Hand Sanitizer is located at the front door, kitchen, bathrooms and guest rooms. All guests are encouraged to use the hand sanitizer regularly. Breakfast, on request, can be brought to your guest room or served socially distant at the kitchen table. Rooms are thoroughly cleaned and sanitized between guest visits. Common areas, (entrance, main living areas and bathrooms), are frequently and thoroughly cleaned and sanitized with close attention to doorknobs, light switches and TV controls.
What are your check in and check out times?
Check in is at 4:00 PM on the day of your booking, and check out is at 11:00 AM on the last day of your booking.
What are your payment policies?
50% of payment is due at your time of booking, and your remaining balance is due 0 days before your arrival to our bed and breakfast. All paid prepayments are non-refundable.
special offers for groups & events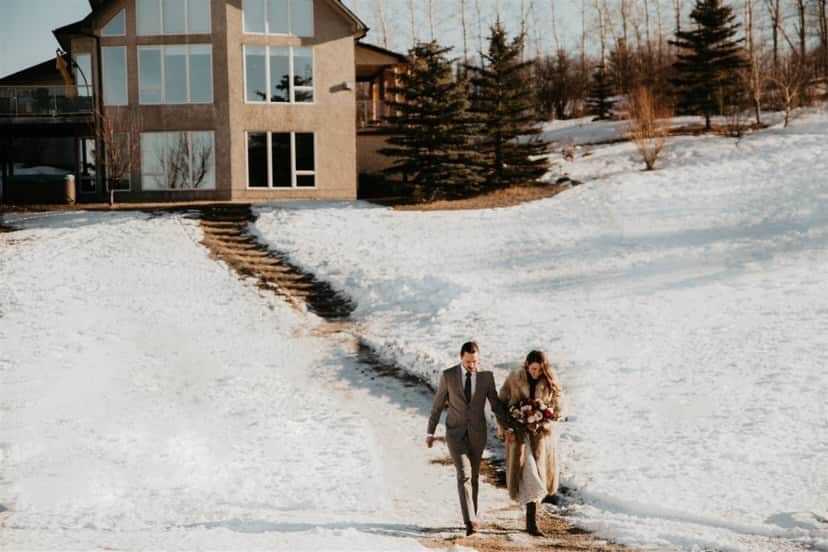 weddings
"Misty Ridge was the perfect venue for our small wedding! Allen and Kathryn were gracious hosts who made every effort to make our family feel at home and create the right vibe for our special day. The venue features very comfortable themed rooms (nice beds!), spa-like bathrooms, absolutely stunning scenery and walking trails, an abundance of outdoor gathering spaces, and the truly magical "Turtle Hill" where our ceremony was held."
~ Luke Rosewood
learn more
yoga retreats
"I recently led a retreat for 14 womxn at the Misty Ridge Retreat B & B. The beautiful outdoor scenery and the space they created for our yoga Practices were perfect for our group. Kathryn provided delicious morning meals that accommodated our various food allergies and it was evident that much care had gone into insuring that our retreat was a safe and positive experience. The on-site accommodation is comfortable, clean and beautiful and being in close proximity to Calgary, we were able to have students commute in to the retreat as well. This was a perfect setting, well enough removed from the city to properly relax but we'll within reach of everything we needed! Highly recommend and already booking for next year!"
~ Mandorla Yoga Institute
learn more
book now and get away from it all!
Enjoy a truly unique bed and breakfast retreat with a scrumptious breakfast, absolutely stunning scenery, walking trails, wildlife, outdoor gathering spaces, and much more!